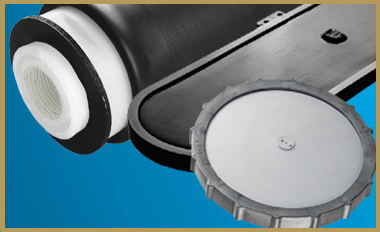 WASTEWATER TREATMENT EQUIPMENTS
Provides maximum oxygen efficiency with minimum energy in aeration tanks.
DRINKING WATER TREATMENT EQUIPMENTS
Every filter nozzle produced as Aquaflex is calculated according to different application areas and achieves maximum filter efficiency.
INFRASTRUCTURE EQUIPMENTS
Aquaflex provides a safe and precise solution for repair and connection applications in pipelines, wastewater treatment, drinking water, oil, gas, ship and energy sectors.